NONFICTION                          RETURN TO HOME PAGE
(OTHER  NONFICTION ARTICLES: THE REVOLUTION THAT ATE ITSELF (PART 1)   THE REVOLUTION THAT ATE ITSELF (PART 2)     AFRICANUS     WHIPPED BY THREE FLAGS     THE MEN WHO WEREN'T THERE    THE CITY OF HYPHENS: TRIESTE        THE YAGHAN PEOPLE OF TIERRA DEL FUEGO AND THEIR INSURMOUNTABLE LANGUAGE   THE KANNIBAL KLUB   ON CLOUD IX      THE COCONUT KING)
             MOJO MAN: LIFE IS A HIJACK
This is the history of a man who became his own worst enemy. From adolescence he was in war zones, in exile, in prisons and psychiatric wards. The FBI pursued him over a bizarre hijacking, he possessed a fortune in cash for less than a day, and generally lived as though life was a trampoline.
PART ONE
1. OUT OF OAKLAND
2. THE BOOMERANG
3. HERE'S CATHY
4. OPERATION SISYPHUS
5. IN ON THE PLAN
6. THE WEATHERMEN
7. RICHARD & STAN
8. HIGH ON ALERT
9. JOINING THE CLUB
PART TWO
10. LEAVE IT TO CLEAVER
11. CASH FROM THE CLOUDS
12. THE GOLDEN CAGE
13. CHANGING OF THE GUARD
14. BEYOND THE SEA
15. IN OUT IN OUT
16. HELL HOUND ON HIS TRAIL
17. HOLDER'S PEOPLE
                                                   PART 1
                                                             1. OUT OF OAKLAND
Willie Roger Holder first drew breath in 1949 in Norfolk, Virginia. His father was a Navy man.
The family moved around often – as was normal – and in 1959 they relocated to a new naval station in Coos Bay, Oregon. But trouble awaited them.
Coos Bay was vanilla. Seavenes Holder couldn't rent decent accommodation. All he could find for his family was a dilapidated house. The second problem was nonstop harassment. Roger – never "Willie" – watched white kids beating his brother. When Roger asked his parents about this and the people spitting in his mother's face, they simply answered that's the way it is.
There was one bright spot. Walking in the woods before the Navy finally transferred the Holders out, Roger encountered an 8-year-old white girl. Their brief, friendly chat about salamanders resurfaced years later and convinced him the universe had special plans for him.
By 1965 he was a tall, gangling teenager fond of model aircraft. The Holders lived in Oakland, California, whose cops were notorious for their casual brutality and blatant racism. Roger tried to assimilate. The local black kids spurned him as an Oreo because he owned a skateboard.
He cultivated a detached nonchalance. Girls – including white girls – found his mystique attractive. He parlayed this into seduction. In 1966 he impregnated 16-year-old Betty Bullock. That November Roger lied about his age and joined the army.
He did well on the army's intelligence tests. As the Vietnam War hotted up he received a furlough from his NATO base in Germany, married Betty back in California, met his twin baby daughters, then shipped out to Vietnam. It was October 1967.
                                                            2. THE BOOMERANG
Malaria, his best friend's death and the frustrations of battling a hit-and-run enemy drove Holder to self-medicate with marijuana. Getting high cost only 10 cents. At one point his vehicle hit a landmine and he spent six weeks in hospital.
As his 12-month stint ended he volunteered for another 6-month deployment in Vietnam, entitling him to a furlough back home. His joy vanished when he found Betty in bed with another dude. Holder beat him mercilessly. That ended the marriage. He craved danger, and in late 1968 he became a helicopter door-gunner.
Holder
Grunts
Helicopters hovering near ground level became sitting ducks for enemy guns. Frequently exposed, choppers landed in "hot zones" dropping off healthy grunts and picking up wounded grunts. Nevertheless, Holder's mojo never failed under fire.
Of course it helped that Mr. Cool was usually high. He also developed quirks. In a sea of cheap sex Holder stayed high and dry. He called every enlisted man nigger, white guys included.
Halfway through Holder's third stint in Vietnam (1969) the MPs (military police) caught him openly smoking marijuana during an anti-drug crackdown. He was demoted and sentenced to six months in LBJ.
Long Binh Jail officially held 400 GI prisoners, but by 1969 there were over 1,000. They were overwhelmingly black (and started the DAP handshake there), and were incarcerated for desertion, drugs, growing Afro's, insubordination, anti-war agitation, Black Power salutes… The all-white MP guards would have felt right at home in the Oakland Police Department.
D

ignity

A

nd

P

ride
Holder was released after only a month. The outraged warrior confronted his colonel about his demotion and imprisonment. His profanity-laden tirade convinced the brass that two years of combat had fried Roger Holder's brain.
They shipped him Stateside in January 1970 to await his discharge in Texas.
But Holder was through. He deserted in Texas and took a bus to San Diego. Uncle Sam could kiss his ass.
                                                                                 3. HERE'S CATHY
Holder's parents – now raising his daughters – lived there. He lied about an honorable discharge from the army and announced all was well. But it wasn't. With fake ID ("Linton White") he financed his frequent LSD trips by petty fraud. And he grew adept at seducing and squeezing money from military wives.
Holder/White's luck ran out when his scams surfaced in late 1971. His trial was scheduled for March 1972. He turned to astrology for quick answers. The stars proclaimed his trial was nothing. A unique destiny awaited him. Plus his serendipitous meeting with Cathy Kerkow (1951- ?) surely meant something. Omens abounded.
Cathy's small-town childhood was unexceptional at first. She went to church and enjoyed sports. In high school she rebelled, partying with surfers and becoming an ace shoplifter.
On a whim she attended a Black Panther Party symposium, less enthused about their ideology than their berets and bad-ass leather jackets. Later she moved to San Diego to live with a high school classmate, a marijuana dealer. Cathy dated black guys, defying convention in an era when interracial relationships drew stares and whispers. A massage joint hired her. She assumed massaging men merely involved kneading their tired muscles. She soon learned otherwise.
In January 1972 Cathy's roommate met an offbeat black dude named Linton. She was standoffish, but he got her address and dropped by one afternoon. Cathy was home alone. She was showering and wore only a bathrobe when she opened the door.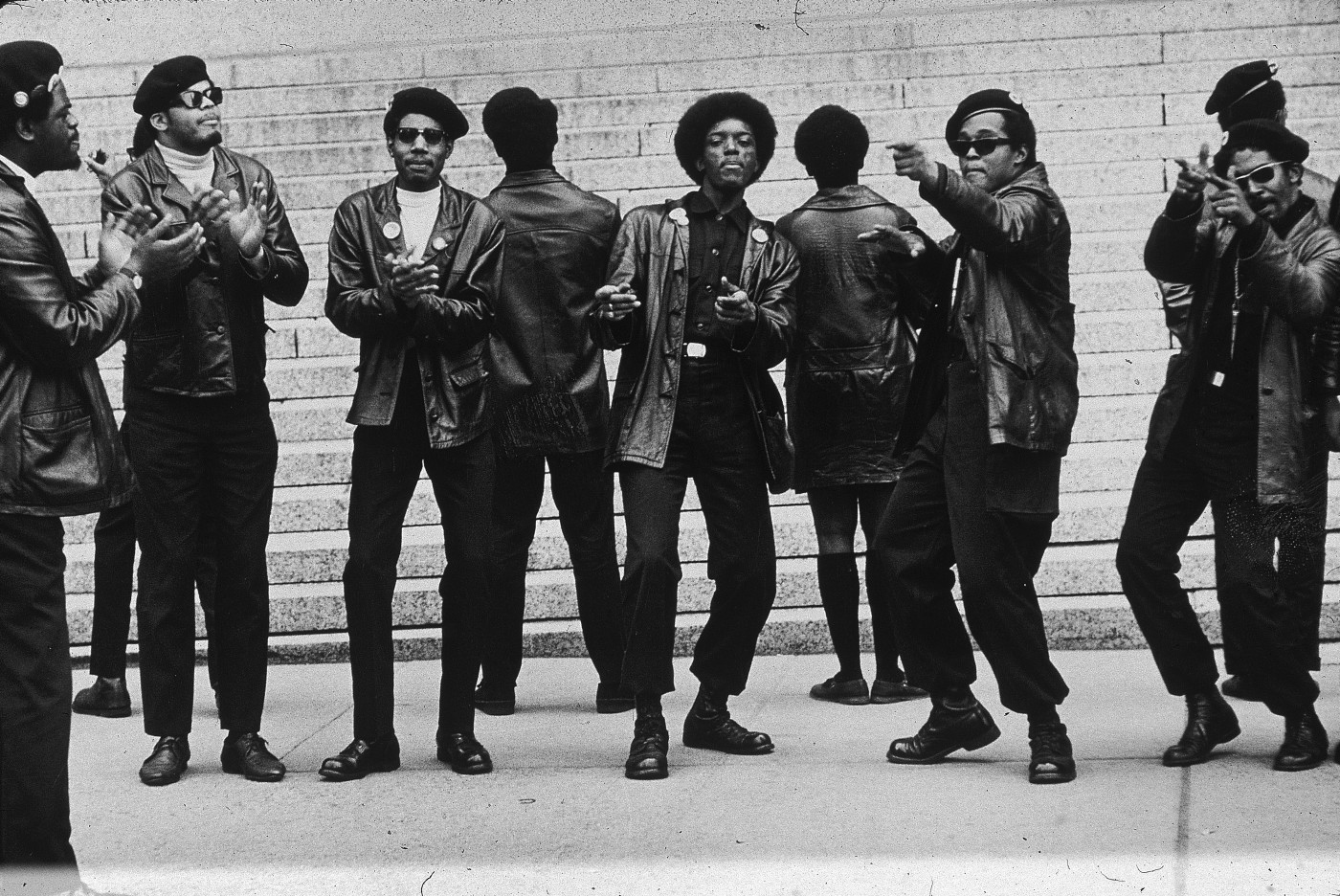 They clicked. Nature took its course. They became a couple, tickled by the revelation they'd met before: this willowy Libra was that Coos Bay salamander girl.
Roger moved in, much to Cathy's roommate's chagrin, and turned his girlfriend on to the teachings of Madame Blavatsky (1831-1891) and astrology. He recounted his brushes with death and detailed his grievances with the army. He became her hero, not just her lover. But he kept wondering what the stars were planning for him.
Cathy quit the massage job to sell marijuana full-time. They smoked most of their stock while Roger contemplated some grand gesture to change their lives and rock America.
The Vietnam War loomed large. But here in California what could he do about that? Then an article about the Angela Davis murder trial suggested possibilities.

                                                              4. OPERATION SISYPHUS
Angela Davis (1944 – ) – an Aquarius – embodied what honky America feared: an outspoken, brainy, defiant black lesbian, an avowed communist with an Afro to rival Kathleen Cleaver's (see Part 10) plus a Ph.D. in philosophy from an East German university. UCLA had fired her from a teaching position, reinstated her then canned her again.
As Holder sifted ideas for his Grand Gesture, Davis was on trial in Santa Clara County, California. Guns registered in her name were used in the August 1970 takeover of a courthouse where black convicts were on trial for killing a prison guard. Two black defendants, the judge and the 17-year-old hostage taker died in the ensuing gunfight. Davis, who was nowhere near the scene, was charged with aggravated kidnapping and first degree murder.
She went underground. After a nationwide manhunt she spent 16 months in solitary confinement. About 270 committees in over 60 countries campaigned for her release. John Lennon wrote a song about her. She was granted bail and stood trial in 1972.
A voice in Roger's head insisted Angela's fate was yoked with his. And, he believed, with Cathy's.
He settled on OPERATION SISYPHUS:
1. Hijack a plane and demand Angela Davis be released.
2.  Fly her to political asylum in North Vietnam.
3.  With the plane and the airline's ransom money, fly to the Australian Outback, start a homestead and send for his daughters. Beautiful in its simplicity.
It seems outlandish. But OPERATION SISYPHUS almost made sense in 1972. Despite the FBI's insistence, U.S. airlines stubbornly avoided the security measures – metal detectors, luggage x-rays – we accept today. Bad for our image, they said. Total compliance was the airlines' policy. Whatever the hijackers demand, give it. Just get our planes and passengers back safely.
Without telling Cathy, he took several round-trip flights to San Francisco, noting the  cabin designs and laughable security standards. (An ex-lover working for the airline supplied free tickets.)
But his upcoming fraud trial also demanded his attention. The stars told him to:
1. Evade his trial by eradicating all vestiges of Linton White and becoming Roger Holder again.
2. Face the music and sort out his army desertion charge.
3. Invite Cathy into OPERATION SISYPHUS.
Holder suddenly demanded they change addresses. Then he destroyed everything connecting him to Linton White. Next, he gave himself up to the army, which by 1972 was in rough shape. With too many deserters and malcontents to imprison, it started dumping them with undesirable discharge papers. Holder was no exception – he'd be free, but despite his medals he'd remain ineligible for veteran's benefits.
                                             5. IN ON THE PLAN
Over dinner in late May 1972 Roger broached OPERATION SISYPHUS. Expecting some indecision, he'd prepared his pitch: It's now or never, Cathy. The stars are aligning just right, baby. Destiny is calling!
Cathy surprised him by saying "Right on!". She'd also felt things needed shaking up. Her only question was: What should I wear to a hijacking?
"Whatever you like," Holder replied. He'd already prepared his outfit: army dress uniform augmented with captain's insignia purchased from an army surplus store. A military officer was the straightest identity he felt confident pulling off. He explained SISYPHUS in detail:
1.  Using a 1966 army manual GUIDE TO SELECTED VIET CONG EQUIPMENT & EXPLOSIVE DEVICES he rigs a briefcase-sized bomb.
2.  They fly to Los Angeles (LAX) and transit to a Honolulu (HNL) flight.
3.  Brandishing his bomb, divert the plane to San Francisco (SFO). There they refuel and release half the passengers in return for Angela Davis plus lots of cash (amount undecided).
4.  With Davis safely aboard they fly SFO-HNL, release the remaining passengers (but not the crew) and refuel.
5. Fly HNL-Hanoi. The pilot radios ahead to have North Vietnamese officials meet them at Hanoi airport and take Angela under their wing.
6. The hijackers donate a hefty sum to North Vietnam then fly to the Australian Outback, buy a homestead and later send for Roger's twin daughters.
7. Cathy (now code-named Stan, after Holder's dead buddy in Vietnam) acts as lookout, watching for FBI agents, snipers and signs of trouble.
There was something else. Holder would act like there were multiple hijackers. He'd behave as if he was controlled by the Weathermen, as if members of that terrorist group were actually calling the shots.
Because everybody feared the Weathermen.
                          6. THE WEATHERMEN
In 1960 some college kids formed a nationwide coalition called Students for a Democratic Society (SDS). With over 300 campus chapters spanning the left-wing spectrum from moderates to Maoists its loosely affiliated constituents had overlapping aims. These included racial equality, nuclear disarmament, an end to poverty and other praiseworthy ideals.
But the Vietnam War brought tensions to the surface, such as how to conduct anti-war activism. SDS's meetings overheated as hurling insults gave way to hurling chairs. Ravaged by infighting, the coalition was in disarray by late 1969, when Holder was in Long Binh Jail.
The decay was accelerated by SDS's ultra-radical faction. They scorned peaceful protest. All your placards, petitions, chants and sit-ins won't save one Vietnamese life, they claimed. All your choruses of Give Peace a Chance won't shorten the war by a single day. America itself was the culprit. Anti-war activists must turn from protest to revolution. And revolution meant violence.
The ultra-rads' 1969 strategy paper You Don't Need a Weatherman To Know Which Way the Wind Blows – a line from a Dylan song – inspired their name. As 1969 ended they took over SDS then pulled the plug. Committed revolutionaries, they'd give America a taste of its own medicine by "bringing the war home" and turning American cities into combat zones. These violent revolutionary acts, their mouthpiece Bernadine Dohrn announced, would foment mass uprisings to topple the national government and abolish capitalism, imperialism and racism.
That autumn the Weathermen planned The Days of Rage. 15,000 student radicals were to descend on Chicago – whose thuggish cops could give their Oakland colleagues a run for their money – and wreak maximum destruction. The North Vietnamese sent messages warning against it. The Black Panthers dismissed it as suicidal. But the Days of Rage went ahead regardless.
Only 400 radicals showed up. Heavily outnumbered by the raring-to-go Chicago PD, they were doomed. As they stormed through the upmarket Gold Coast area, smashing whatever was smashable, they were cornered and clobbered.
Out on bail, they licked their wounds and reexamined their strategy. In their December 1969 "war council (wargasm)" they resolved to go underground – necessary for their survival –  and continue the revolution with bombs. "We're against everything that's 'good and decent' in honky America," a Weatherman declared in his speech. "We are the incubation of your mother's nightmare." Street battles with the cops were out. Bombs were in.
The following March – in a Greenwich Village townhouse owned by a member's parents – three Weathermen secretly assembled a powerful anti-personnel bomb intended for a dance at Fort Dix army base. But their eagerness outpaced their expertise. The dynamite exploded prematurely, killing themselves, obliterating the townhouse and damaging Dustin Hoffman's house next door. Investigators were digging up body parts for weeks.
After another rethink and a prolonged silence, the Weathermen announced they had no wish to inflict death. Henceforth they would bomb buildings, not people. They kept their word, but to most Americans in 1972 – including the FBI – "the Weathermen" were synonymous with murderous fanatics.
Holder intended to milk this.
Gas explosion, they said
7. RICHARD & STAN
The stars were aligned in early June. Roger told his parents he was moving to Australia. Sure, they said. Don't forget to write. Cathy's geographical knowledge suggested the Australian Outback resembled Hawaii but with kangaroos. She packed beachwear. Roger packed books, astrological charts, an explosives manual and a briefcase-bomb.
The couple flew to LAX after two pre-flight Bloody Mary's. Unassigned seating meant "C. Williams" could sit apart from Cathy/Stan, preventing any appearance of collusion.
A snag with their LAX-HNL tickets forced Western Airlines to put them on a Boeing 727 to Seattle with a later connection to HNL. Again they sat separately. Holder told the guy next to him he was a helicopter pilot assigned to Army Intelligence due to his 141 IQ.
When the moment felt right he handed the cabin attendant a rambling, confused note containing some baffling instructions (The co-pilot and flight engineer must sit at the back of the plane … Keep smiling! … Success through Death!). It mentioned "four men, three guns, two bombs". Then she saw the briefcase with wires sticking out of it. That did it.
She accompanied Holder to the cockpit. He shook the bewildered crew's hands and said he was Captain Richard Williams, a helicopter pilot with Army Intelligence (IQ 141). He explained the Weathermen had kidnapped his kids. They'd kill them – and him – unless he obeyed.
"Four Weathermen are on this plane now. With a bomb. One's a girl. She's the leader. And one's on LSD!"
What are their demands?
"Land at Coos Bay, Oregon."
Impossible. The runway's too short for a 727. But Seattle's good.
"OK," Holder said. "The Weathermen also want … er … three million dollars."
Impossible to get that much at short notice. How about half a million?
"OK," Holder said. "And they want Angela Davis brought to San Francisco Airport. Tell her to wear white so she's clearly visible from the cockpit."
The crew radioed these demands. Holder suddenly remembered the four Weathermen wanted five parachutes. They radioed that. At Seattle they took on fuel to fly to SFO.
San Francisco's our final destination?
"Negative. When Angela's aboard we'll fly to Honolulu and Hanoi."
After a stunned silence the captain said: Impossible. 727s don't have the fuel capacity.
Holder hadn't considered this. They'd have to switch to a long-range plane at SFO. 
The captain added: And we can't fly to Hanoi. We're not qualified for trans-oceanic flights. You'll need a new crew for that.
OPERATION SISYPHUS – so beautifully conceived – was hitting snags. Holder went to First Class and smoked a joint.
Meanwhile, as the jury started its deliberations, the Marin County courthouse judge asked Angela Davis if she could shed any light on this hijacking. She said it was a complete surprise to her. Accepting this, he asked if she wanted to contact them with a plea to surrender. She declined the offer.
She wanted nothing to do with such lunatics.
                                                          8.  HIGH ON ALERT
Back in the cockpit, Holder smoked another joint, abandoning his army officer masquerade. He suddenly recalled there were supposed to be other hijackers. Then, forgetting the scenario of these fictional Weathermen passengers controlling him, he issued mysterious orders on the PA to Cathy in Economy Class. "Stan! Turn to page 16!"
A passenger discovered Holder's valise under the seat. It contained:
an Aquarius 1972 book
Alka-Seltzer
bell-bottom slacks
Abbie Hoffman's Steal This Book
semi-legible handwritten notes and astrological charts
tranquillizer pills
U.S. Army undesirable discharge papers
a map of Indochina.
At SFO Holder appeared momentarily confused. The captain exploited this with a clever deception. You know, he said, you don't need Angela Davis anymore. She's been acquitted. We just heard.
The ruse caught Holder off guard. He bought it. Not even bothering to demand confirmation, he concluded the stars were on Angela's side.
Then it dawned on him: Hanoi's role in OPERATION SISYPHUS was suddenly irrelevant. But first things first. Where was the $500,000 (worth $3,000,000 today)? And the replacement aircraft?
"The Weathermen are going to detonate their bomb in 20 minutes!" he shouted.
The tarmac was always the riskiest place for hijackers. In order to minimize their ground time Holder demanded the plane take off, orbit SFO, and land only when the cash was ready. Once the money was theirs they'd release half the passengers.
"Stan!" he yelled over the PA during their second landing. "Watch out for the FBI!"
He'd leave this crew and half the passengers in safety, as promised. Then they'd switch to the long-range plane and foil any FBI snipers by using the remaining passengers as human shields.
The passengers transferred to the waiting jet, huddling around the hijackers and their half-million dollars.
FBI observers figured if the Weathermen were involved in this hijacking they must be among these very passengers. Yet none of them looked the part. Strange.
Holder had another lucid thought: if Angela's "acquittal" meant Hanoi was out of the equation, so was Honolulu.
The new crew was already on board. Holder shook their hands and introduced himself as Richard. They asked him to confirm their destinations were Honolulu and Hanoi.
"Negative," he replied. "We're flying to Algeria!"
                                   9. JOINING THE CLUB
This added a whole new dimension. Western Airlines only flew west of the Mississippi. It had no trans-Atlantic experience. They told Holder they'd have to refuel in New York and find a navigator qualified to get them to North Africa.
"Do it!" Holder said, and they took off.
Somewhere in Economy Class, Cathy was confused. The $500,000 was on board but Angela Davis wasn't. And they were flying east, not west. But she was bushed. She curled up and slept.
The crew engaged Holder in conversation, hoping he'd let something useful slip. He merely said his IQ was 141 and he flew army helicopters. They said that was interesting. He replied he'd also spent time in a military prison. They didn't pursue this topic. Then he went to First Class to drink coffee and smoke marijuana.
Back in San Francisco FBI agents debriefed the released passengers, many of whom were  drunk after their ordeal. But the guy who found Holder's valise reported seeing army documents for a Willie Roger Holder. The FBI tracked down Seavenes Holder. He responded, "That sounds like something our crazy son would do," and had little more to add.
The FBI searched Holder's apartment for evidence of radicalism. They found nothing more radical than a waterbed.
At New York's JFK airport the FBI attempted to infiltrate an armed agent disguised as a maintenance technician. It was 05:30 local time. Holder was higher than usual and short on sleep, but somehow he sensed something was amiss. He alerted the crew. A gunfight in the cockpit was the last thing they wanted. The captain ordered the technicians not to enter the plane. Just fuel, sandwiches and drinks. Skip the usual safety check.
As promised, Holder released the remaining passengers. Cathy felt tempted to blend in with them and sneak out. This exhausting chain of muddled events wasn't what she'd expected. Again Holder sensed something and announced on the PA: "Cathy! You stay here!" She stayed.
Over the Atlantic Cathy joined her man in First Class for a well-earned joint. Roger explained the altered plan. Australia was forgotten as they smoked another joint. Algeria had beaches, he assured her. And they could keep that money meant for the North Vietnamese.
Feeling much improved, Cathy reclined their seats and they joined the Mile High Club.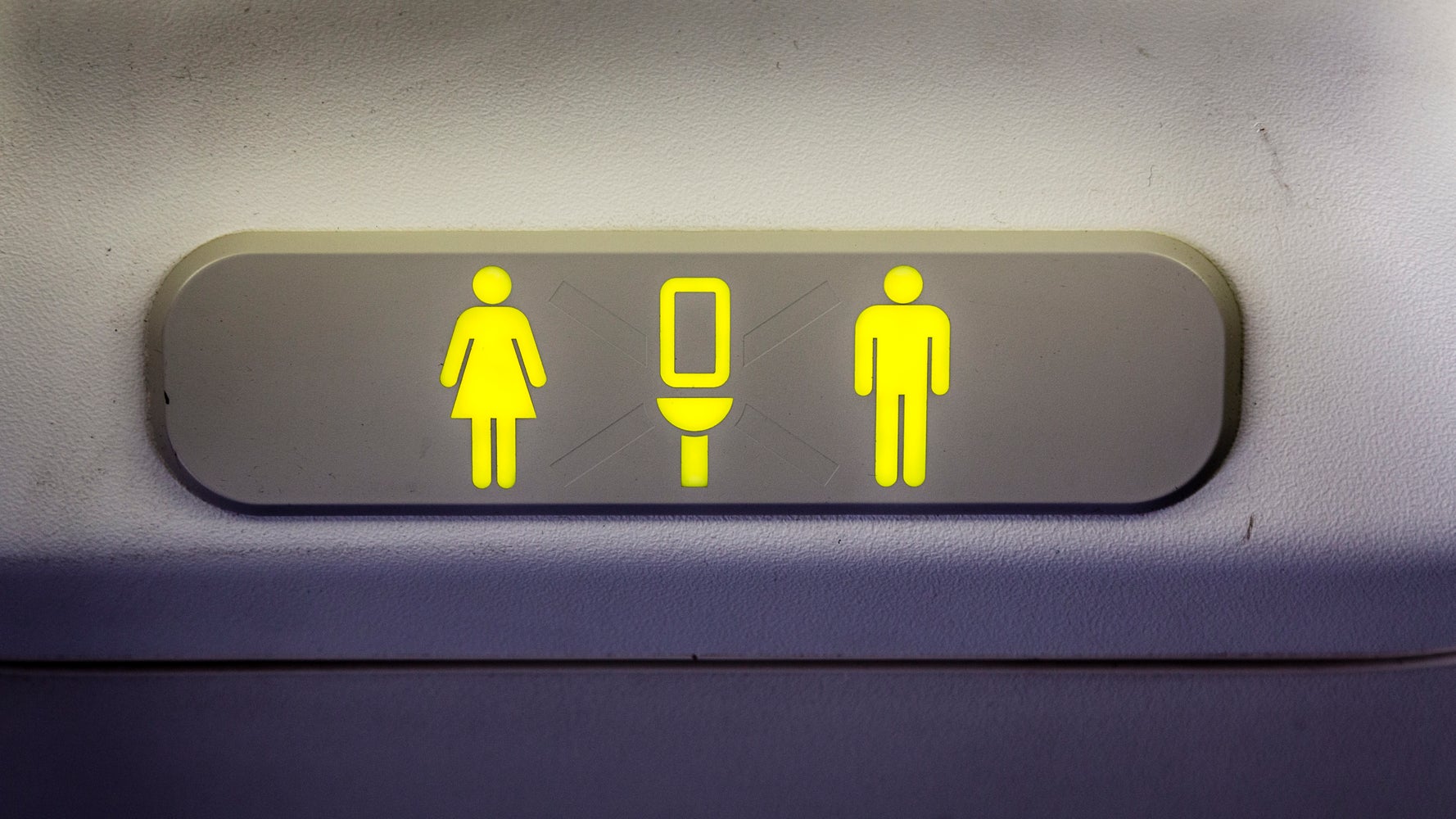 PART 2
                                                  10. LEAVE IT TO CLEAVER
Is Roger's mojo right on or what?
That's what Cathy must have thought when the captain said a strong tailwind meant they needn't refuel in Ireland after all.
In Spanish airspace they radioed the Algerian government.
What is your political affiliation?
"Er … I'm black. We request political asylum."
"We"? How many are you?
"Two. And we have $500,000 in cash."
Very well. You will both be safe in the People's Democratic Republic of Algeria.
"Right on! And tell Eldridge Cleaver to meet us at the airport."
The flight crew said nothing, but that name meant only one thing. The Black Panthers!
Eldridge Cleaver (1935 – 1998) was over the moon. An Algerian official phoned to announce two black American hijackers carrying $500,000 were inbound. Cleaver rushed to the airport to embrace the cash and the brothers who brought it.
Cleaver was broke. So was his Black Panther branch in Algeria.
A jailbird since his teens, the Black Panther Party's Minister of Information was a convicted drug dealer, rapist and attempted murderer. Cleaver's voracious reading in prison inspired him to write. He published the best-selling memoir/essay collection Soul on Ice. 
On release in 1966 he joined the fledgling Black Panther Party, excited by its commitment to armed struggle. Cleaver's imposing physical presence, literary skills and spellbinding speeches propelled him through the Panthers' ranks. He ran for President of the United States in 1968. In one of his campaign speeches he called California governor Ronald Reagan a punk and threatened to beat him to death with a marshmallow. In late 1968 he jumped bail after a deadly shootout with Oakland cops (who else?) and escaped to Cuba.
Fidel Castro embraced this revolutionary brother, but soon suspected CIA involvement in all this. Luckily, Algeria's capital, Algiers, was hosting a Pan-African Cultural Festival. Cleaver secured an invitation and fled an increasingly unwelcoming Havana for a chance to establish links with black revolutionaries from the mother continent. 
Algeria welcomed him too. After winning a bloody war against French colonial rule, this newly independent nation embraced revolutionary movements worldwide. Friendly to North Vietnam, Cuba, North Korea, the Palestinians and the Soviet-backed independence fighters in Portuguese Africa and Namibia, Algeria was a magnet for the militant left. Cleaver's fiery rhetoric about Yankee racist imperialism and the necessity of bringing America down impressed his new hosts.
Kathleen Cleaver and other Panthers followed. The government allocated a monthly stipend of $500 (worth $3,600 today) and a mansion in Pointe Pescade, a beachfront area of Algiers, to establish the Black Panther Party International Section (BPPIS).
Fugitive Panthers kept arriving, really stretching the $500 monthly stipend. Nobody spoke Arabic or French or had any marketable skills, so nobody could work. Everybody partook liberally of the excellent local hashish. There was little to do except smoke and discuss grandiose plans.
In 1970 the BPPIS received a surprise guest. The LSD-guru Timothy Leary – imprisoned on marijuana charges – had escaped from a low-security prison. The Brotherhood of Eternal Love ("the Hippie Mafia") paid the Weathermen $25,000 to spring Leary.
Cleaver received him warmly. He anticipated a Leary-BPPIS union would attract huge donations from white hippies.
But Leary only cared about tripping. He and his wife acquired masses of LSD and would lie naked in the sun, reliving Woodstock every day. Algeria's president was outraged. Who is this degenerate? Why is he even here?
Cleaver agreed. Leary was a leech. Should they kill him? Too messy. They kicked the couple out, and Dr. and Mrs. Leary became Switzerland's problem.
North Vietnam invited the Cleavers, and Eldridge received thanks for recording messages for Radio Hanoi urging black GIs to "blow away the pigs"  (their officers). They visited North Korea twice: magnificent, even if the oppressive atmosphere made them actually miss the Oakland Police. And China was enlightening. But all that gratitude and  enlightenment couldn't solve the Black Panther Party International Section's financial woes.
And by now the Algerians were tiring of their Panther guests. All those unpaid bills. Does Cleaver do anything except smoke hashish and talk big? And demand more money? They froze the BPPIS's assets. Cleaver started trafficking fake visas and stolen cars under Algerian Intelligence's increasingly suspicious nose.
As the hijackers would soon learn, they were entering a mess.
                                               11. CASH FROM THE CLOUDS
The Federal Bureau of Investigation's director, J. Edgar Hoover, hated uppity niggers. And these here Black Panthers were Marxist uppity niggers.
Hoover warned America: the Black Panther Party is our greatest single threat. America couldn't allow another "Black Messiah" like Martin Luther King or Malcolm X to emerge. He ordered his agents to deceive, discredit and disrupt the Panthers. The BPP became riddled with informers. The Bureau expertly forged letters and documents calculated to sow conflict and suspicion among the Panthers' leadership.
Hoover particularly hated two Panthers: Cleaver and the charismatic BPP co-founder Huey P. Newton. Much to his satisfaction the two became implacable enemies over fundamental policy differences, partly fueled by misinformation cleverly fed by the FBI.
Newton
Around now the Panthers everywhere were in rough shape. The BPPIS – indigent and isolated – could expect no help from Newton's end. But Cleaver was like a kid at Christmas as he hightailed it to Maison Blanche Airport to meet these brothers with enough "bread" to … Take it easy, he told himself. Wait till the money's actually ours.
Troops and tanks ringed the plane. Holder, Cathy and the crew were taken to the VIP Lounge and served orange juice and dates. Expecting two black males, the Algerians encountered a red-eyed black man and a dizzy white female. No matter, the money was the thing. May we see the $500,000, please?
Holder had only $495,000. Before disembarking he gave the astonished crew $5,000 for their trouble, explaining most of the remaining money was earmarked for the poor. The Algerians politely but firmly confiscated the cash, promising to return it in due course. They'd issue a receipt once the amount was confirmed.
Meanwhile, Cleaver and a sidekick were frantically pounding the VIP Lounge door, furious at being denied access. When the door finally opened they beheld a tall, skinny brother and a white hippie chick. These were the hijackers?!
Cleaver's first words were Where's the bread? Holder sheepishly indicated the Algerians had it.
The Panther protested in his Cleaveresque way, cogency peppered with profanity. But the Algerians shrugged. The VIP Lounge was swarming with cops and troops. Journalists bombarded the couple with questions in whatever English they could muster. The couple gave mumbled replies.
Before they hustled him out, Cleaver slipped Holder his phone number. BPPIS still had a functioning phone. That was one bill it still paid.
Algerian officials obliged the media by opening the briefcase with Holder's homemade bomb. It contained only an alarm clock, several wires and a copy of Madame Blavatsky's The Secret Doctrine.
             12. THE GOLDEN CAGE
The crew received the president's assurance of repatriation as soon as their plane was ready. They had nothing to fear.
The hijackers were taken to a luxury hotel where they showered, changed and were wined and dined, compliments of the People's Democratic Republic of Algeria. Then they slept.
Back in Coos Bay, Mrs. Kerkow denied her daughter's involvement, but finally admitted the possibility of brainwashing. Cathy's old friends were surprised someone "so spacey" could deliver something like that.
And in San Jose, Angela Davis was acquitted on all counts. When Holder eventually heard this, he said he already knew.
They woke up the next day – Sunday – and from their balcony took in the exotic sights and sounds of Algiers.
Holder tried Cleavers's number. Their phone had no outside line.
Government agents stood outside. He inquired about the money. Please wait until the necessary paperwork is complete. Please be patient.
Cleaver got the same response whenever he buttonholed a government official. He released a press statement praising the couple as "true revolutionary heroes whose actions have struck a blow against the big capitalistic companies who extort billions from the people." He added he was available for interviews about the hijacking at $400 per interview. There were no takers.
Their guards drove them to meet the Presidential Palace. The president greeted Holder – but ignored Cathy – and spoke briefly to an aide in Arabic (no one translated for them). They were ushered out before they could ask about the money.
Intelligence officers interrogated them separately. What are your affiliations? Are you a member of any political group? Holder's mishmash of astrological jargon, praise for Angela Davis and complaints about American military justice mystified his interrogators. Cathy mystified hers by evincing no coherent political philosophy.
The Algerians decided they were dealing with bozos, not CIA spies. They released them into the Black Panther Party International Section's custody.
Enter Donald Cox, long-time Panther.
Cox took on the hijackers' welfare. He shoved aside some people and housed the hijackers at his seaside mansion. They smoked hashish, swam and waited impatiently for the money.
After weeks of stonewalling and requests for patience, the news hit them like a sledgehammer: Algeria was returning the ransom money to Western Airlines.
Algeria's secret negotiations to sell oil and natural gas to America could not be allowed to fail for the sake of two scruffy hijackers and their increasingly irritating Panther patrons. The desperately needed profits would not only pull Algeria out of poverty but would finance anti-western and anti-imperialist activities. This conformed with Lenin's prediction that the capitalists would sell the rope with which to hang them.
The president asked his aides: Why are we even hosting these Black Panthers? Are they serious revolutionaries? They seem more like criminals. They reported that Cleaver had just publicly called on more black Americans to hijack planes to Algeria. Wonderful, the president said. More riffraff heading our way.
He ordered the immediate return of the $487,300 (miscellaneous administrative charges accounted for $7,700).
Upright Cox 
As Cleaver's fury erupted, it dawned on the hijackers they were penniless and trapped in a strange foreign land with no means of livelihood and no way out.
Donald Cox had a brainwave: they'd sell the hijackers' story to the highest bidder before the U.S. media forgot about them. A white chick turning radical with her black boyfriend was perfect tabloid fodder. It's the BPPIS's idea, he reasoned, so BPPIS should pocket the bread. Fair is fair.
Holder hesitated. He thought Cox was exploiting them. Cox suggested the possibility that Holder was an FBI informant. Who knew? Cleaver gave the idea his official Right on!. But only The Oregonian newspaper bit, after negotiating down Cox's outrageous asking price.
In their brief telephone interview Holder declared, "We expect to be killed off any day, Catherine and I. They've got the guns and they've got the money." They meant the Algerian government.
The Oregonian: Cathy, why did you do it?
Cathy: Living in [San Diego], you find out things fast … I decided I wanted to do something about the mess the word's in rather than wait … We're working to finish what we started, working with the Panthers and other groups here and around the world.
The Oregonian: Roger, was Cathy committed 100%?
Holder: She had her eyes wide open. She wasn't just coming along for the ride because she loves me. That's life imprisonment, man!
Cathy: That's right! Look around the country, man. The so-called radicals are getting stomped on and stepped on!
In July Cox evicted them from the mansion. He needed the space. Cleaver got them a vacant apartment and gave Holder a handgun from BPPIS's ample supply. To show their gratitude they had to attend Cleaver's yawn-inducing lectures on Marxist-Leninist theory.
Cox made Cathy an offer.
Cox: You used to sell grass back in San Diego, right?
Cathy: Yeah.
Cox: You must know a lot of other dealers. So dig it: you contact those dealers. Say we can supply shitloads of primo quality hash. They pay us in cash and guns. Interested?
Cathy: Right on!
But that idea fizzled.
                                                 13. CHANGING OF THE GUARD
On July 31st, 1972 five passengers –  inspired by Eldridge Cleaver's announcement that black hijackers were welcome in Algeria – hijacked a flight from Detroit. With a gun hidden in a bible, they diverted the plane to Algiers and received $1,000,000, plus cigarettes, sandwiches and apples (the latter for their three toddlers).
They were Black Liberation Army members – a Panthers offshoot – and were teetotal vegetarians, although ham was acceptable.
Somebody calls Cleaver. Black hijackers with $1,000,000 are due at noon. He rushes to the airport. Tanks and troops surround the plane. Cleaver's Panthers can't enter the VIP Lounge. The Algerians ask about the cash. The hijackers produce $700,000. The Algerians search their clothes. They find $300,000.
The Panthers impatiently wait outside then tail the hijackers on the road to the city. From their Renault 16's windows they yell, "Don't give them the bread!" The hijackers' vehicle stops. Algerian troops get out. An altercation develops. The hijackers are shocked. Where was all the Panther-Algerian amity they'd heard about?
Monsieur le Président
In splendid defiance, Cleaver drafted an open letter to the Algerian president and read it to an international press conference. He proclaimed:
The $1.5 million rightfully belonged to the Black Panther Party International Section. Algeria's illegal appropriation of these funds aided and abetted American imperialism by depriving the BPPIS of the means to carry out its international mission.
The letter's disputatious tone infuriated the president. Who does this armchair revolutionary think he is? He sponges $500 a month from us so he can thumb his nose at Uncle Sam from a safe distance … etc. He ordered temporary house arrest for the BPPIS.
Cleaver accused Algeria of reneging on its obligation to assist the BPPIS in its vital political activities, thereby retarding the worldwide revolution.
The president had enough. He ordered Cleaver's resignation. Another Panther – Pete O'Neal – was his replacement.
O'Neal didn't want the gig. Before he left for socialist Tanzania he named his successor. The head of the Black Panther Party International Section was a stunned Roger Holder.
Almost everybody fled. The fuming, muttering Cleavers stayed put. Eldridge occupied himself by studying Chinese cuisine.
Holder, Cathy and the Detroit hijackers moved into Cox's beach-side mansion, then plundered the BPPIS's office, selling off cameras, tape recorders and typewriters. Holder could handle this. Everything else about managing this outfit bewildered him.
So? What was there to manage? Like the SDS in late 1969, BPPIS was merely a label on a shell. As 1973 dawned it consisted of seven confused and dispirited Americans.
And as 1973 progressed, Holder's feverish imagination saw CIA assassins closing in. FBI kidnappers too. They might kidnap his daughters.
In a moment of calm he proposed to Cathy. His timing was far from ideal but his sentiments were genuine. She asked for time to consider. Holder never did get a straight answer.
                             14. BEYOND THE SEA
The Cleavers acquired fake passports and split for France. They promised the BPPIS's remnants they'd send for them one day. Meanwhile, hang in there!
Hanging in there meant scrabbling to survive where they'd expected to thrive. Only the monthly stipend kept them from absolute penury.
Cathy was despondent. OPERATION SISYPHUS seemed like such a cool idea. But if she'd known she'd wind up in this dump, living hand to mouth, in constant fear of arrest…
In his clearer moments Roger reflected on where OPERATION SISYPHUS had taken them. Was O'Neil's decision a joke? An acknowledgement of BPPIS's futility? At least in San Diego Holder could pull some scams. And Vietnam had excitement.
The Detroit hijackers reached Paris in May '73. The BPPIS was now Holder and Cathy. She called the Cleavers, who were hobnobbing with Parisian high society. (The Panthers may have been down for the count but their cachet was intact.) Eldridge, we have to get out of this place. Roger's getting all, you know … Please!
Out of Algeria
Fast forward to January 1975. Holder's taking one of his customary long walks in the city where he and Cathy have lived for a year. As a black man in this part of Paris he looks out of place. The police stop him for a routine I.D. check. He has no I.D. They take him in for questioning.
To their astonishment he readily admits he's an illegal immigrant and gives his real name. And without prompting he confesses he's wanted by the FBI for hijacking a plane. 
The cops think he's delusional and tell him to come back later with proper I.D. When he doesn't, they notify the American Embassy that it might want to check up on a Willie Roger Holder.
The embassy's FBI guy almost has a stroke. You let him go?!?! What's his address? When they search his apartment he's already disappeared, leaving porn magazines, toy trains and helicopters. 
When the couple reached Paris back in January 1974 they looked up a French acquaintance from Algiers. He soon arranged Roger's admission to a rural psychiatric clinic. Cathy, now more cosmopolitan, wiser in the ways of the world, dated French guys – the richer the better – who manifested radical chic by buying her a drink or a fur coat or a diamond bracelet.
Roger returned in the autumn of 1974 to find Cathy wanted separate beds.
Seeing Holder blow his cover so easily raised concerns over Cathy's own status. She called Eldridge Cleaver, now safely ensconced in a comfortable apartment and much less of a firebrand. He helped them bounce around France, keeping one step ahead of the law.
But things had to go askew sooner or later. When Roger blew his cover that time it didn't take them long to track the couple down.
The hijackers lawyered up.
The U.S. government demanded extradition.
Holder forgot his pills and started convulsing in the courtroom. Cathy faced the judge, Roger was tried in absentia.
She charmed the court and the media with her surprisingly fluent French. Their lawyer exploited a loophole specifying "crimes of a political nature" as non-extraditable. He argued Holder suffered the trauma of racial discrimination and combat in Vietnam. Both hijackers were active peace campaigners. They'd sought justice for Angela Davis.
Cathy delivered the coup de grâce during her cross examination with the statement: Roger's just a black. Like all blacks in the United States, he is oppressed.
They won. But the U.S. government argued the hijacking was an apolitical crime, and it could provide eyewitnesses to that effect. At great expense they flew both aircrews to Paris. But their statements contained contradictions and ambiguities. The French court rejected their testimony.
                                15. IN OUT IN OUT
The couple had to pay a fine for entering France on false passports. They couldn't leave Paris for a year and had to report to a magistrate twice a month.
Accepting their relationship was no longer physical, Roger dated a "neurotic young actress" who resembled David Bowie. Later she had a baby she claimed was Holder's and then committed suicide.
Not the actress
His seizures and panic attacks increased. In 1976, after several hospital admissions, he approached the U.S. Embassy offering to surrender voluntarily in return for a reduced sentence. The Embassy refused: hijackers cannot cut deals.
By now Cathy had her own apartment, paid for by a French movie producer. She visited Roger occasionally. Then her visits became less frequent.
Fast forward to May 1977. Associated Press interviews Holder, who predicts he'll return to the States on June 14, his birthday. Forgetting the Embassy's earlier reaction, he predicts he'll get a reduced sentence by pleading guilty to a lesser charge. With luck he might avoid prison time altogether by offering his services to the Pentagon as a civilian adviser on Third World issues.
Associated Press: "What does Cathy think?" 
Holder has no idea. He hasn't seen her in months.
Fast forward to 1980. Holder was still in Paris. Cathy wasn't. Nobody reported her absence until she missed her regularly scheduled magistrate's appointments six consecutive times. She'd last met Roger during the bitterly cold February of 1977. Expensively dressed, she promised to look in on him when she returned from Switzerland. She said she had a contact there who'd supply foolproof I.D. documents.
Then she left and was never seen again.
Roger worked as a bouncer in a transvestite bar. Then a university hired him as a cleaner. He saw this as a step toward achieving his dream of studying aeronautical engineering.
A French court reviewed Holder's case and decided to try him for hijacking after all. 20 Holderistes crowded the courtroom. More stood outside holding pro-Holder placards.
There was no doubt he'd committed the hijacking. The question was the attitude behind it. When the judge asked him if he had any remorse, Holder waffled on about his unjust treatment by the army and his wife Betty Bullock's infidelity and his desire to see Angela Davis walk free in Hanoi.
The judge interrupted: If you could do it all over again, what would you do differently?
Holder replied: "My only regret is that I didn't smash that plane into the ground!"
He got a five-year suspended sentence. No jail time. But he couldn't leave France for five years.
An aristocratic sympathizer let him stay at his estate in Normandy. Holder worked on an oyster farm. Life was good, all things considered. Then he met a Yugoslav-French woman 12 years older. Their marriage had ups and downs aplenty. Eligible to leave France in 1985, Holder's mojo crashed when he was arrested for drug possession. The court ordered intensive psychiatric testing and treatment.
That meant a year of Thorazine and other mind-numbing drugs.
                                    16. HELL HOUND ON HIS TRAIL
Home at last
After 14 years abroad, Roger Holder set foot on American tarmac in July 1986. Four French policemen delivered him to FBI agents at JFK airport.
The FBI detained him for two years before he could plead guilty to the lesser charge of interfering with a flight crew. During his four-year sentence, he was  released to a halfway house in San Diego, where his daughters Teresa and Torrita lived .
He hadn't seen them since just before OPERATION SISYPHUS , when he informed his parents he was headed to Australia. The twins agreed to a meeting at the halfway-house.
It went badly. He wasn't only a stranger but a letdown. They expected a larger-than-life figure, but instead found a shuffling husk of a man. They gave no sign of wanting any further meetings.
On release Holder and his on-again-off-again French wife lived with his alcoholic brother. They survived on social security and menial jobs. Then his mojo crashed again.
He blew his parole by testing positive for marijuana. By now he was beyond caring, but he should have cared: his regular dealer was not only his ex-brother-in-law (Betty's brother) but also (a) a career criminal with a rap sheet as long as your arm and (b) a police informant.
Bullock's handlers suggested they'd look kindly on whoever informed them about Holder planning "something interesting." With ex-Panthers, they said, you never know.
When Holder got high with Bullock he babbled something about hijacking a plane and donating the ransom money to Nelson Mandela's African National Congress. Bullock told the cops who told the FBI who started an investigation.
It was embarrassingly inept. The FBI used a California Department of Justice undercover agent posing as an explosives dealer from Mexico.
Bullock arranged a discreet meeting. The FBI recorded the agent's dogged attempts to entice Holder into committing to a purchase.
"No, man, I'm not interested. Anyway, I'm broke," Holder kept saying.
Look, man, we can negotiate the price. Or you can make a down payment and pay the rest later. ¡No problemo!
"No, man. Seriously."
(Repeat … Repeat …)
During their meeting the FBI searched Holder's apartment for weapons, explosives and anything related to terrorism. They found nothing, but arrested him anyway.
The trial collapsed. The judge agreed this was a blatant example of entrapment.
By 1992 Roger Holder was a sick man.
His wife had left him for good this time. His alcoholic brother had moved away. Teresa and Torrita steadfastly kept their distance.
Holder was committing slow suicide by smoking enough Pall Malls to rival Beijing's smog.
In 2008 Torrita received a 15-month sentence for bank robbery.
He was able to hang in there until February 6th, 2012, when his aneurysm burst.
And it was curtains for Roger Holder.
                             17. HOLDER'S PEOPLE
Eldridge Cleaver found Jesus and became a born again Christian. Then he joined the Unification Church ("the Moonies"). Then he became a Mormon, rejecting the notion that black Mormons were like  Jewish Nazis. And the Panther who'd run for the Presidency of the United States in 1968 for the Peace and Freedom Party and who'd vilified California governor Ronald Reagan became a staunch Reaganite, advocating for more respect for the police.
He also invented "penis pants" ("Cleavers").
He died aged 62.
Angela Davis ran as the Communist Party USA's vice-presidential candidate in the 1980 and 1984 U.S. presidential elections. She's maintained a flourishing academic career.
Algeria's President Houari Boumédièn died of a rare blood disease in a Moscow hospital in 1978.
Donald Cox (1936 – 2011) died peacefully at home in southern France.
As of August 2020 Pete O'Neal – who handed BPPIS to Holder – still lives in Africa. He co-founded the United African Alliance Community Center in the northern Tanzanian city of Arusha. He features in a television documentary A Panther in Africa.
The FBI has not forgotten Catherine Marie Kerkow.
The Bureau's profile describes her French as so fluent and natural that she can pass for European. She's believed to have integrated herself into France or Switzerland. Cathy's file is still open although the Bureau holds out little hope of apprehending her. She's in her late sixties but her file maintains she is armed and dangerous.
Une femme dangereuse
                                                                        THE END